| | |
| --- | --- |
| Posted on March 20, 2015 at 11:45 PM | |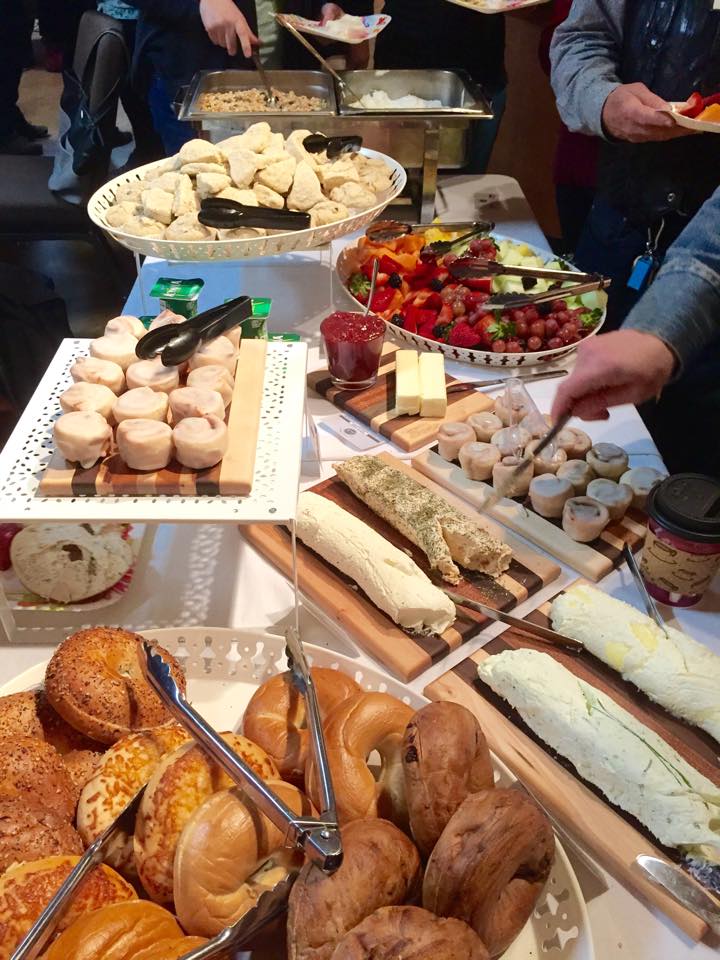 Yesterday I got home from work from a 11 hr day. It went something like this: started work at 8:30 catering a vegan, gluten free business lunch for 40, ate my personal lunch (ok I got an hour for that during which I made a shopping list for the next three days ... at work), followed by braving the chaos of Costco (who knew that place was so busy on a thursday at 2PM???) and then cooking/baking for brunch the next day until 6:15PM, clean the kitchen, and finally roll up in front of my home sweet home at 7PM. I got home to the glowing face of my kiddo shouting "HELLO MOMMA" as I climb the stairs (smile). Only to take a break for 1 hr to spend time with said kiddo before bed and eat dinner and then hit the planning of brunch the next day logistics for another hour or so. 
Catering is a rough gig. When you have work, it is intense. ALSO It is beautiful to see so many chaotic ideas, dreams and hopes placed up on an event and watch them fall into place within a matter of hours. A lot of pressure, and the bigger the event the more eyes are on you. But it is worth every minute of it every time. It feels like a dance. Finding that perfect ingredient, pulling out a beautiful tray of gluten free scones that taste like heaven, or finding the perfect rhythm and angle to make the grill marks on my chicken breasts perfect. Sometimes the level of artistry makes me feel like I am in over my head. Not because I am not a proficient chef, but because when cooking, sometimes the elements look like they are going to win. Every so often they do. Just the other day my chicken got overcooked. First time in years. It was becasuse I was working in a new kitchen on new equipment and working with a different product than I had ever worked with before (not all chicken is created equal folks) But this is only once in a blue moon. The thing that is amazing is that when weilding fire, ice, hot oil, blades and malets, we can conquer. It has taken years of diligent self study, but it can be accomplished. The things that we all consider quite dangerous can be harnessed into making something astounding. Something beautiful to the taste, smell, touch, and sight (I am a bit of a misophoniac so the sound of eating inspires a very different sentiment in me... and poor Joe's as well, because, thru no fault of his own, he almost is strangled everytime he eats) 
But you know what I love about the seemingly rough day I described above? By 10 AM today, I was off for the entire day and could spend it with that happy kiddo and my wonderful partner-in-crime. That hard work of yesterday created a stress-free event for all. It was beautiful, there was bagels and cream cheese infused with pineapple, sundried tomatoes and roasted garlic/chive, a huge fruit platter, granola, greek and flavored yogurts, cinnamon rolls and 3 kinds of freshly made gluten free pastries, including blueberry muffins that were quite addicting. ...not to mention the Organic Orange Juice...
... It was magical.
Which brings me to my main point... Liz Lemon was right... you CAN have it all!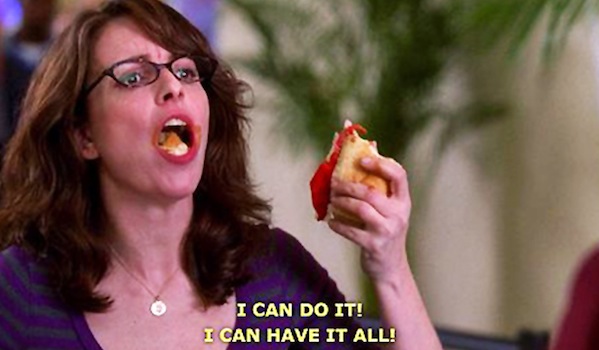 Categories: being a chef