| | |
| --- | --- |
| Posted on April 12, 2015 at 2:05 PM | |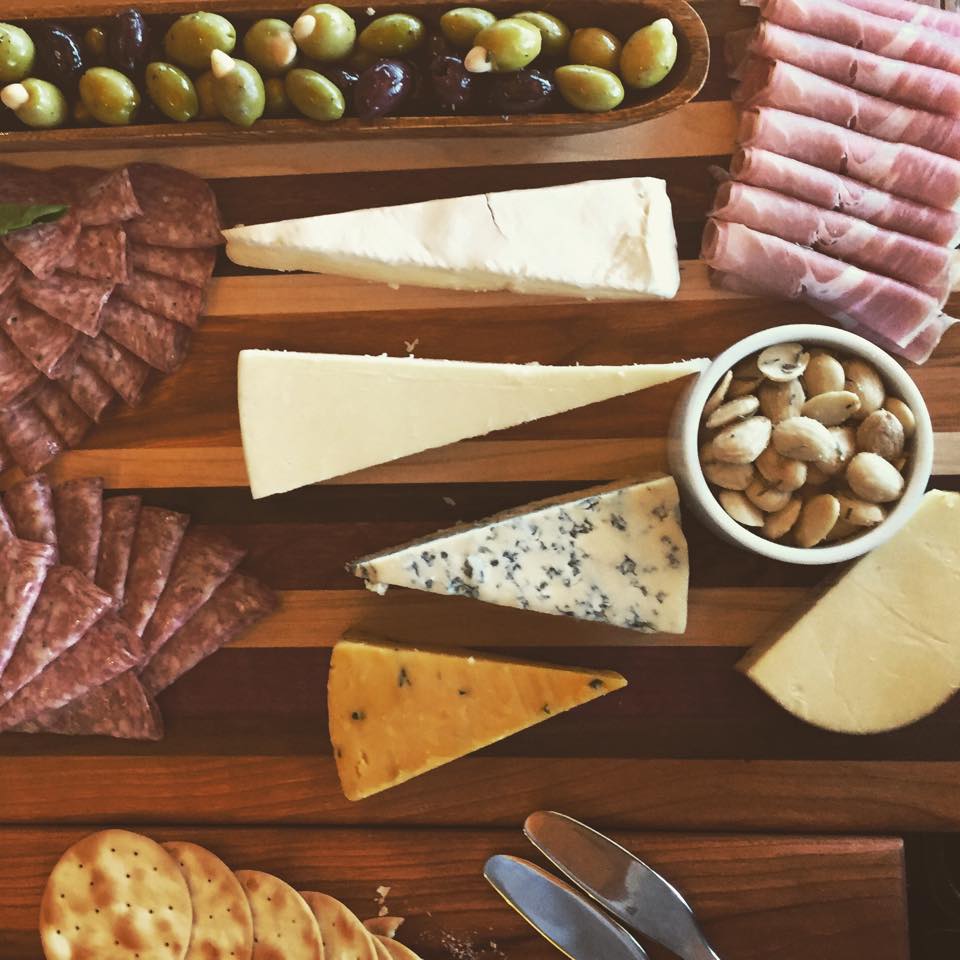 The other day I got the oportunity to work with N2 Publishing and the community of the Southwest Hills in Eugene for an event out at Sweet Cheeks Winery. They needed Antipasto and Artisan Cheeses to pair with their delicious Sweet Cheeks wine. Enter Sheild Catering. One of my favorite things about events is the shopping. But going and picking out a variety of Artisan Cheeses... that is the dream. Come take a journey of cheese with me. 
1) Cotswold Double Gloucester - this semi-hard cheese is speckled with onions and chives amidst giving an accent to the earthy flavor of the cheese.  "Double" in the name refers to the fact that it has been aged for longer than a single gloucester (ie cheese made IN Gloucester, Engalnd). This gives it a very complex flavor, as the chive and onions are so fresh and the cheese is aged. One of the participants of this event called it "The Steak of Cheese" because, yes, it is that good.
2) Chevere rolled in fresh herbs- so much fresh going on here. The cheese. The herbs. Fresh. The thing I love about goat cheese that has a wrap of herbs or pepper is that it gives the palate more to focus on than the "goat" part of the cheese. It brings out the creamy, the nutty, the earthy. Personally not a fan of overpowering "goat" flavor. So I consider this a win.
3)Asiago- Fun fact. According to Wikepidia (oh yes, i went there) Asiago Cheese: "has a protected designation of origin... the only "original" Asiago is produced in the alpine area of the town of Asiago, province of Vicenza, in the Veneto region [of Italy]."  We are all familiar with Aisago from our love of artisan pizza and lasagne... its that one that reminds us of parmasagn but isn't
 I find that I actually like it better than parm often as it has a more full flavor that parm does. A very little goes a long way.
4)Cave Aged Bleu Cheese- In dressing, on crackers, with apricots, for dessert... no cheese board is complete without this classic. The reason for cave-aging is to maintain a constant atmosphere for a cheese to ripen. Apparently caves have the perfect temperature and hummidity for this process. Pretty neat huh? 
5) Double Cream Gouda- this traditional style cheese originates in the land of my ancestors, so I am rather inclined towards it. Although in this particular style's defence I will add that I do believe that "double cream" or "roomkaas" is the best kind of gouda. Basically as I understand the process they take a whole milk gouda then add MORE cream to it. My ancestors are geniouses. 
6) Dutch Aged Gouda- Another shout out to the Dutch here. This is a more widely know gouda to many of us here in America. It is smokey and delicious and, in addition to making a great peice on your cheese board, leftovers make killer stuffed mushrooms!
7) Brie- And finally my french favorite. This cheese is the love child of bacteria and whipping cream. Mostly brie should be eaten: with marmalade, with jelly, with fruit, with crackers, with bread, baked, not baked, with nuts, with wine, with caramel, with salami, with prociutto, with any charcurerie, with olives, in sauce, but mostly... with love. There is a reason this is often offered as dessert in France. 
Pair all these up with some Italian dry salami, marcona almonds, house pickeled veggies, prociutto, crackers, grapes and lemon herb marinated olives and you have one decadent antipasto pairing platter! Now all you need is the wine...
(PS if you like this then like us on Facebook at https://www.facebook.com/sheildcatering" target="_blank">https://www.facebook.com/sheildcatering!)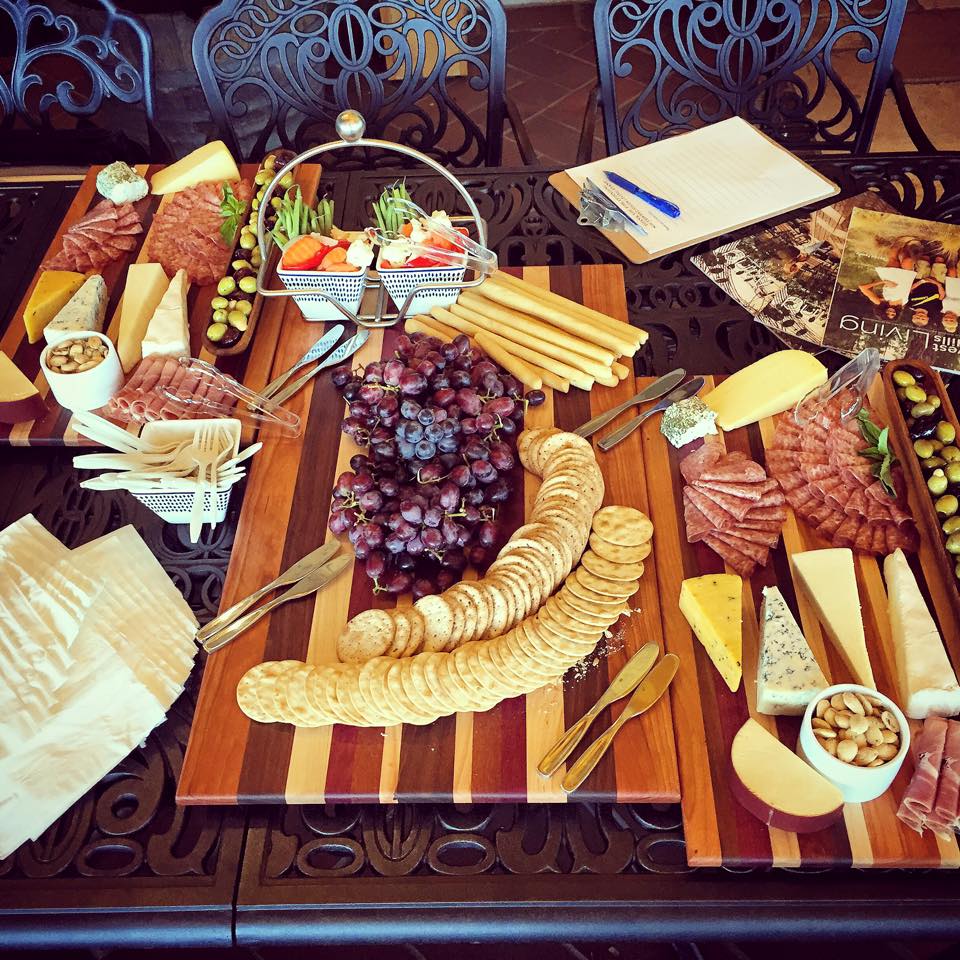 Categories: being a chef, foodie